727 W Madison - Chicago Luxury Apartments
Welcome to luxury living at its finest! 727 W Madison apartments in West Loop offer some of the finest lifestyles in Chicago. Between the glorious community amenities and pet friendly space, there isn't a lot these apartments don't offer. Peaceful and quiet, these places are ideal for young professionals or students. Small families would also feel at home in these beautiful Chicago luxury apartments.
There are available units at 727 W Madison so please contact us today for details and to request a showing and continue reading about the features offered in 727 W Madison apartments below.
Don't forget to register with Chicago Real Estate Mall to enhance your home search! You'll be able to view every listing, save your favorite listings and searches, and receive email updates about new homes that meet your custom requirements.
Discover 727 W Madison Apartments
There's no place quite like home, especially when you live in such luxury and comfort. Apartments start at under $2,500 per month and go over $4,000 per month. Floor plans are flexible and easy to choose from. Pick from the following options:
One bedroom, one bathroom
Two bedroom, two bathroom
Three bedroom two bathroom
Open floor plans and contemporary designs are coupled with historical architecture and gorgeous natural light that streams in from floor-to-ceiling windows. Floor plans come in a wide variety of options that will help you find exactly what's perfect for you.
Kitchens in 727 W Madison are absolutely gorgeous, with stainless steel appliances and countertops that are a sight to behold. Countertops come in either quartz or granite, and they work well against the overall layout of the kitchens.
To make things even better, a number of these stunning apartments have private balconies that are ideal for quiet time after work. Have a glass of your favorite drink, settle in for the evening, and watch the lovely sunset fall over the horizon of trees and buildings.
Apartment interiors are gloriously modern while still holding onto some old world charm. Circa 922 apartments are nothing if not extraordinary, and they lead the pack when it comes to luxury apartment living.
727 W Madison Photos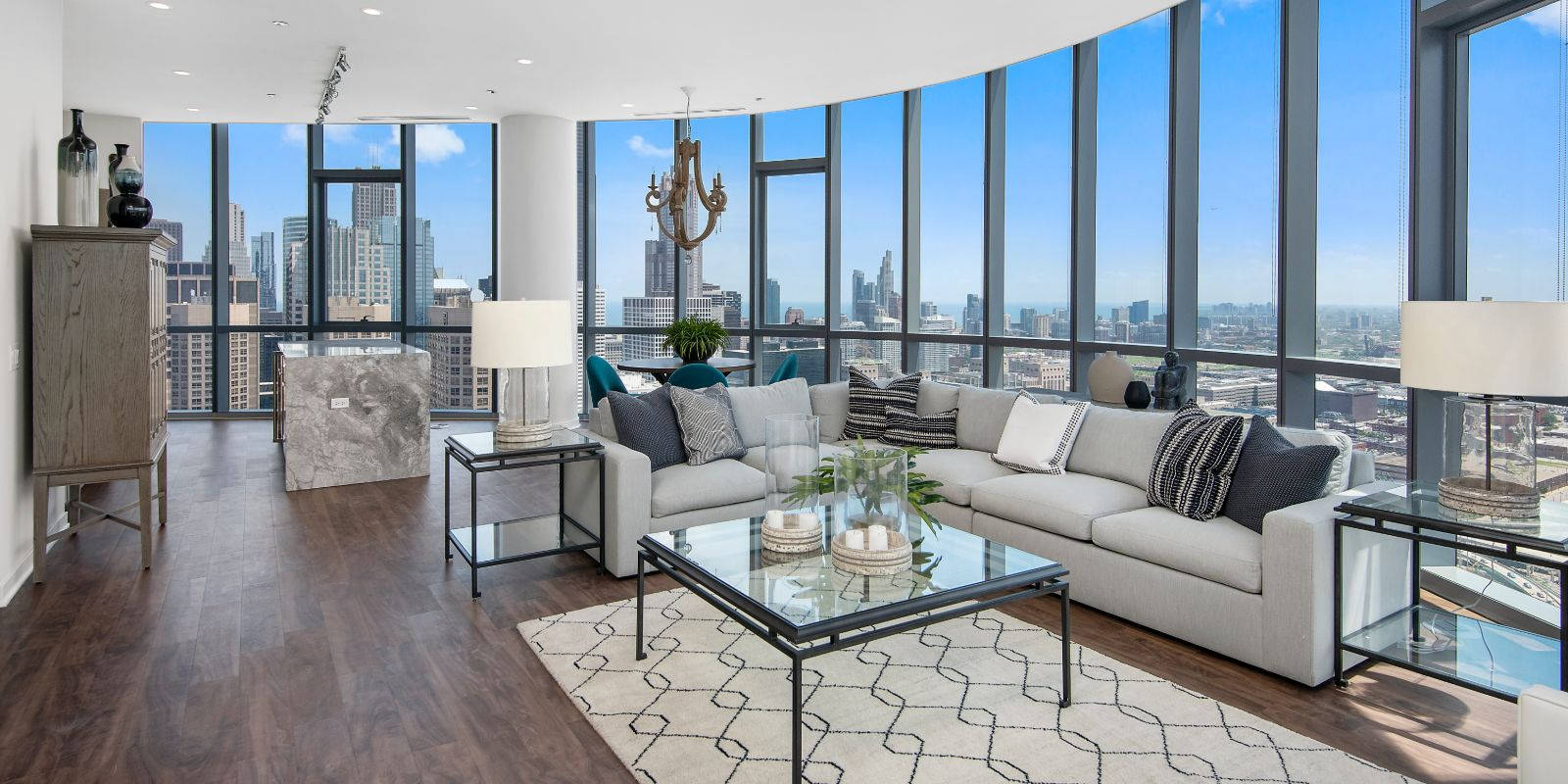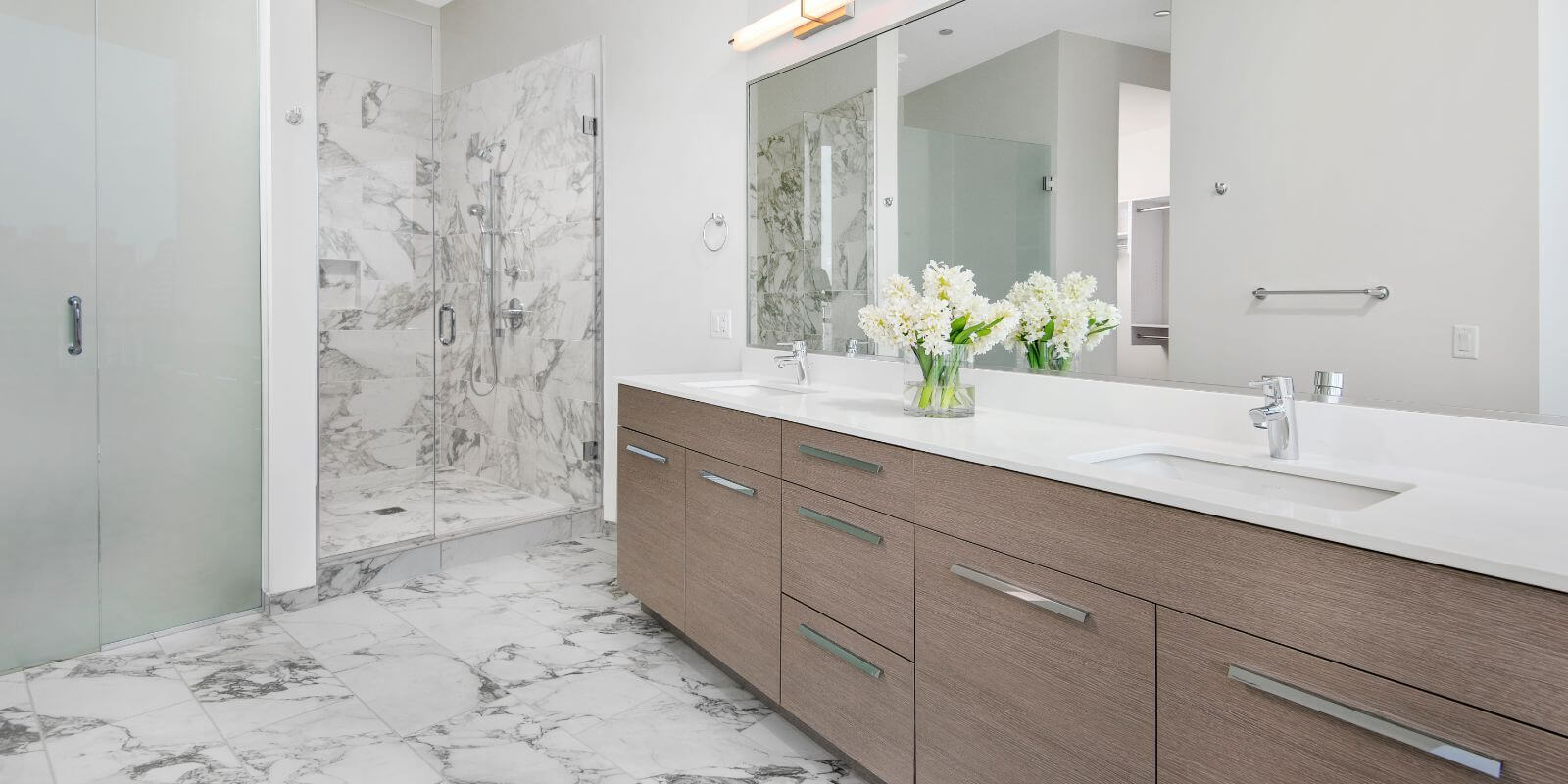 `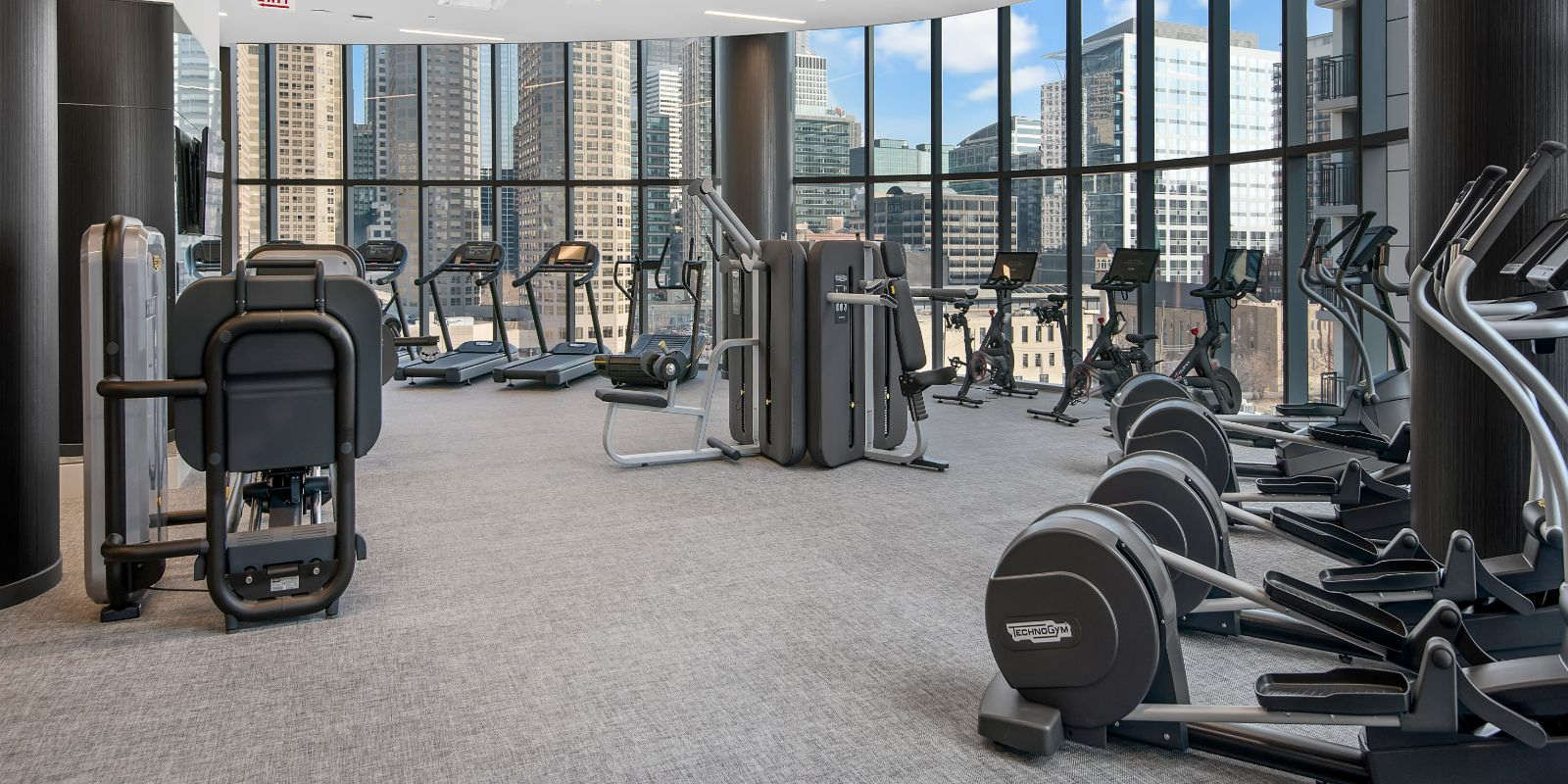 Photos courtesy Bozzuto (727 W Madison)
727 W Madison Apartment Amenities
What could be better than fantastic and convenient amenities right there at your fingertips? 727 M conveniences are out of this world and will leave you wishing you'd moved here ages ago!
Jaw dropping landscaping, picnic and barbecue areas, and a smoke free facility means that these apartments put their residents above all else. Enjoy 24/7 maintenance options as well, so you never need to worry about clogged sinks or electrical issues again.
Access is controlled via a gate and there is covered parking for both residents and visitors. Safety is always a main priority, so expect security patrols both during the day and at night.
A rooftop swimming pool is amazing, along with a gorgeous sun terrace. Lounge by the water while utilizing the nearby serving kitchen for all your food needs! Views are spectacular as well, so head up to the rooftop lounge and feast your eyes on a panorama of Chicago's epic skyline.
If you want to head out into the town for some outdoor recreation, check out public tours, hiking, and recreational fishing. Specialty shops and gift shops offer a wide variety of interesting creations and trinkets. Art and history museums are popular among the locals as well; what better way to learn about the beautiful Chicago, Illinois area?
Contact Chicago Real Estate Mall to set up a showing to view these fantastic apartments!